It was great spending time with members of our new @MBK_Alliance Model Communities to talk about all the ways we can work together to make a difference.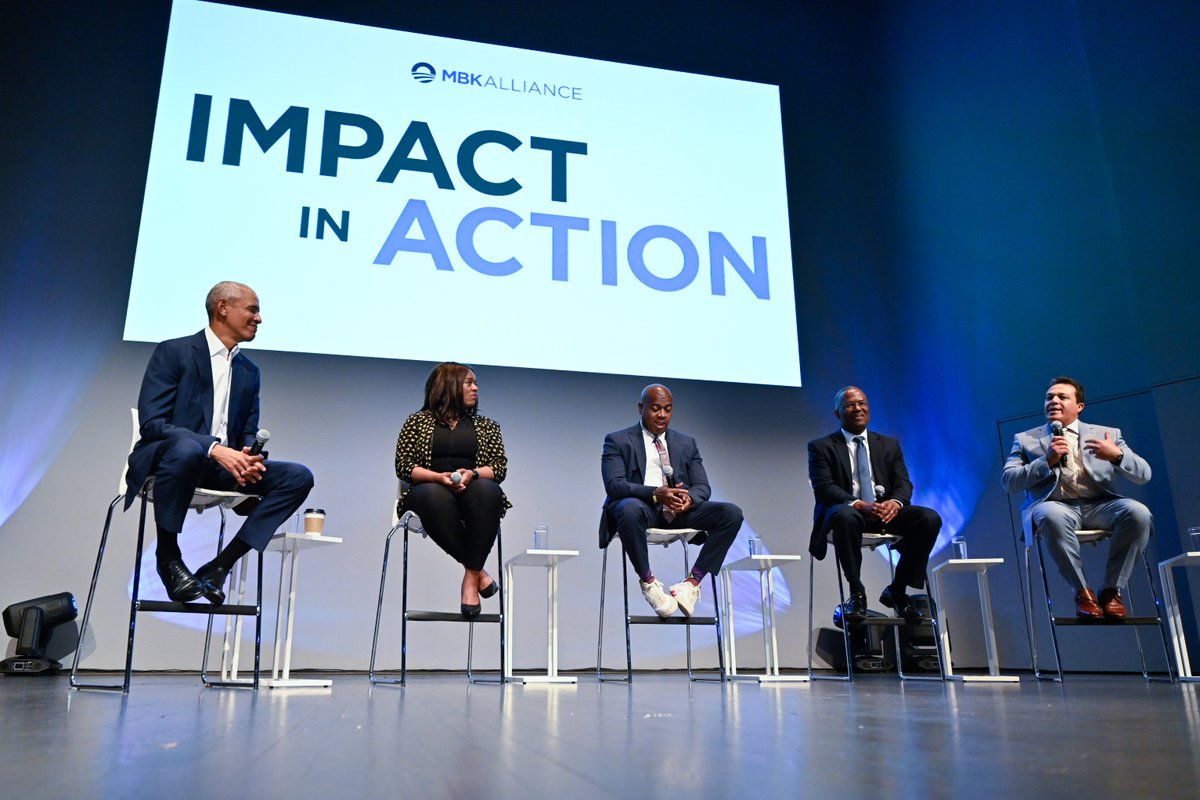 @BarackObama You're a murderer and a traitor to this country. You killed an American with a drone and spied on all of us illegally. You're a coward, and you're married to a man. Even if he got bottom surgery. But we all know(thanks to Hillary) that you LOVE hot dogs. Have a good night.
@BarackObama Excellent. It's really a good platform, and I hope everyone will benefit 😊 🙏
@BarackObama @BarackObama Wow, I had no idea that there was so much important work being done in communities across the country!
@Liz_Cheney When Trump gets a laugh at @kaitlancollins and what happens to Republican party 👇🏿👇🏿👇🏿;Sad very sad what's happening to the party

@BarackObama Was your grandmother a "typical" white person? What's that mean anyways?