Last night we all danced together in the rain for THE ENTIRE 3.5 HOUR SHOW in foxy Foxborough MA!! We've had rain shows at Gillette Stadium before but this was a full on deluge that never let up, I just want to thank that iconic crowd!! Love you so much you have no idea 💕🥰🥲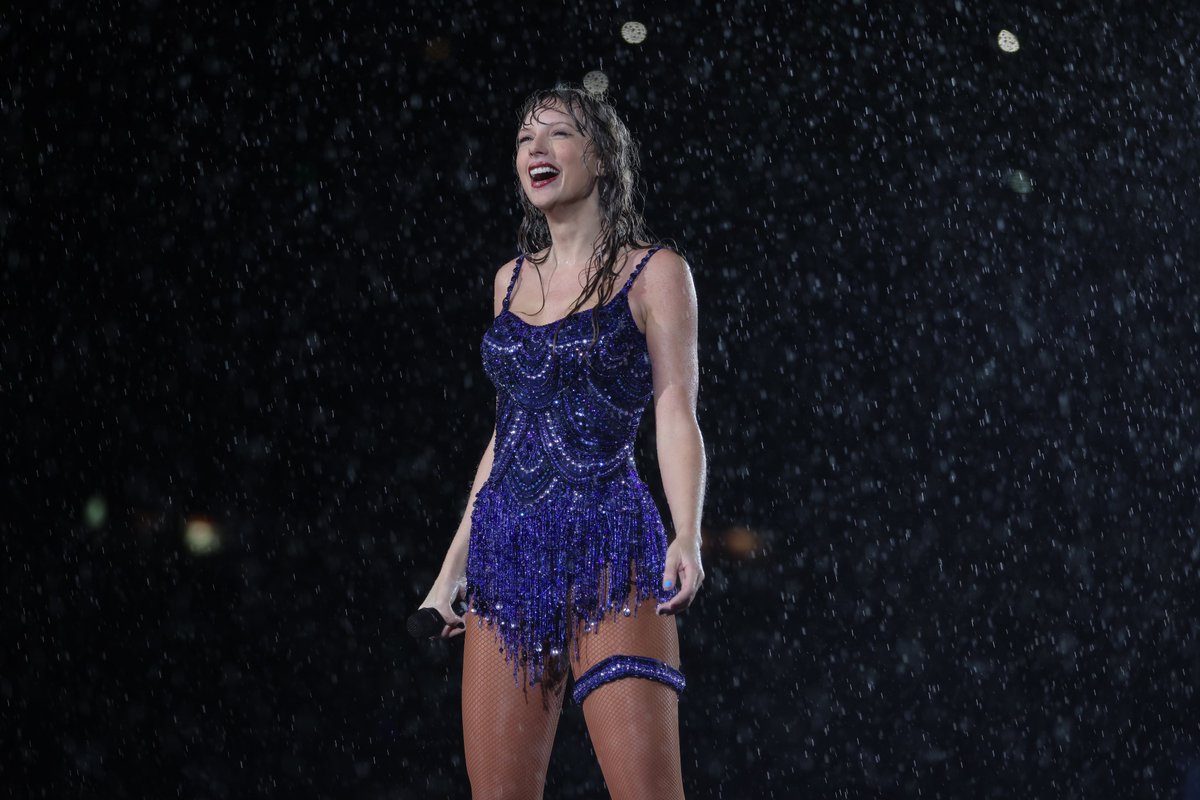 @taylorswift13 One day I will get to see you live…… swap you a personal guided tour of Rome for a ticket ??
@taylorswift13 Thank you for giving a spectacular performance even in bad conditions, you're a HARD WORKING WOMAN 🖤🖤

@taylorswift13 I love your dedication despite the rain. I remember when @DUALIPA cancelled her Louvre Abu Dhabi concert because of the rain. People traveled 2 hours from Dubai to Abu Dhabi, got wet, but to no avail. We were there, never saw her out, never heard her sing that time. Just… twitter.com/i/web/status/1…
@taylorswift13 Remember the rolling stone magazine interview when you said Foxborough was your favorite concert because you watched all the girls hair go from straight to curly when it started to rain. Glad to know Foxborough is still one of your favorite places, especially since the first one… twitter.com/i/web/status/1…
@PierXBL @taylorswift13 @taylorswift13 You should meet this guy. He volunteers at a homeless shelter 80+ hours a week, and recently gave his left kidney to a young girl that was dying.