From productive talks with PM @AlboMP to a historic community programme, from meeting business leaders to eminent Australians from different walks of life, it's been an important visit which will boost the friendship between 🇮🇳 and 🇦🇺.

I thank the people of Australia, the Australian Government and my dear friend @AlboMP for their hospitality. We will keep working towards a vibrant India-Australia friendship, which is also in the interest of global good.
@narendramodi @AlboMP "A friend in need is a friend indeed" Jai Ho Respected PM of Australia👍💐 Jai Ho Respected PM Shri Narendra Modi Ji and His Strong Team 👍💐💯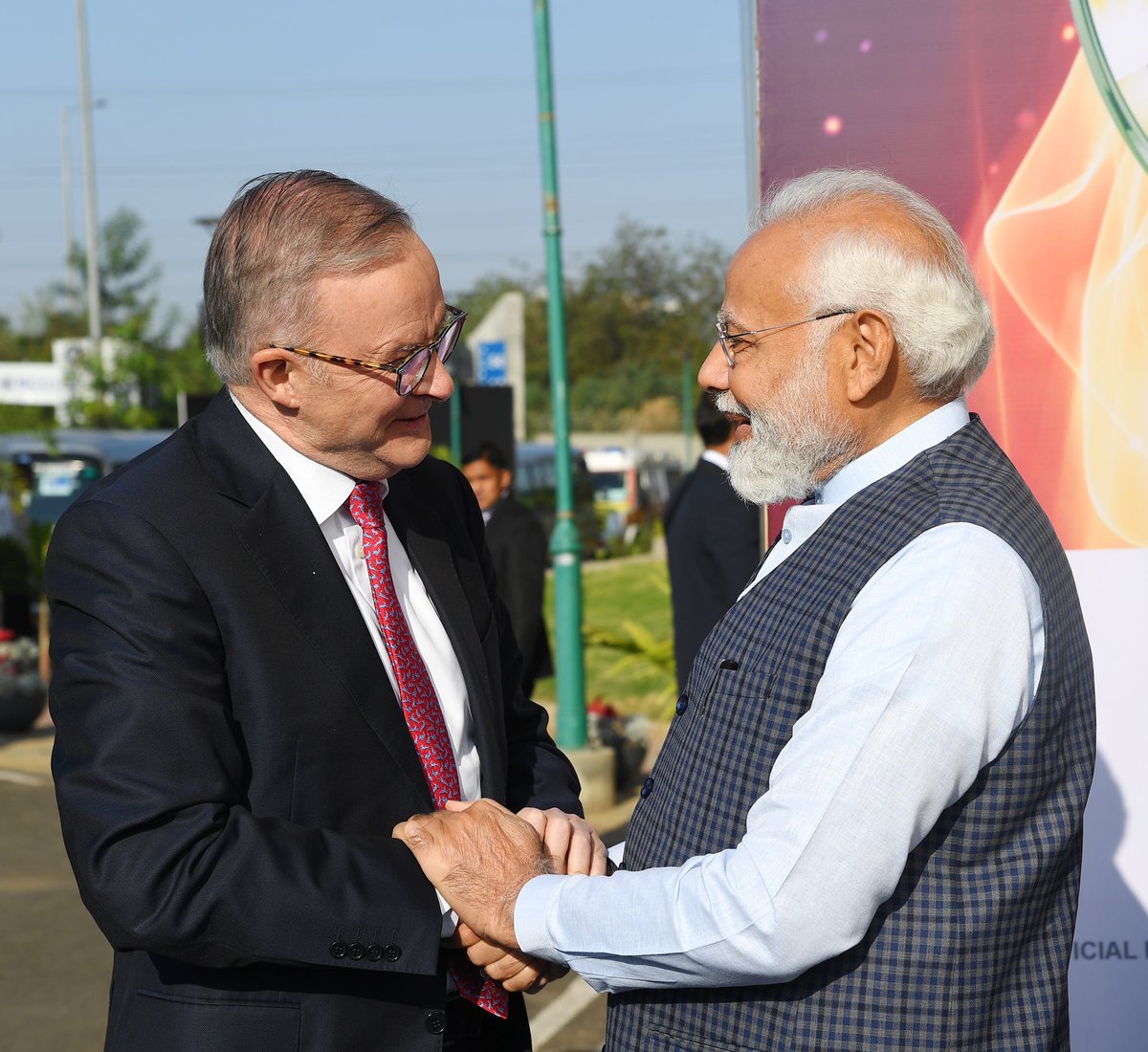 @narendramodi @AlboMP #पार्लियामेंट @amitmalviya @BJP4Karnataka @BSBommai @SureshChavhanke @girirajsinghbjp @BJPLive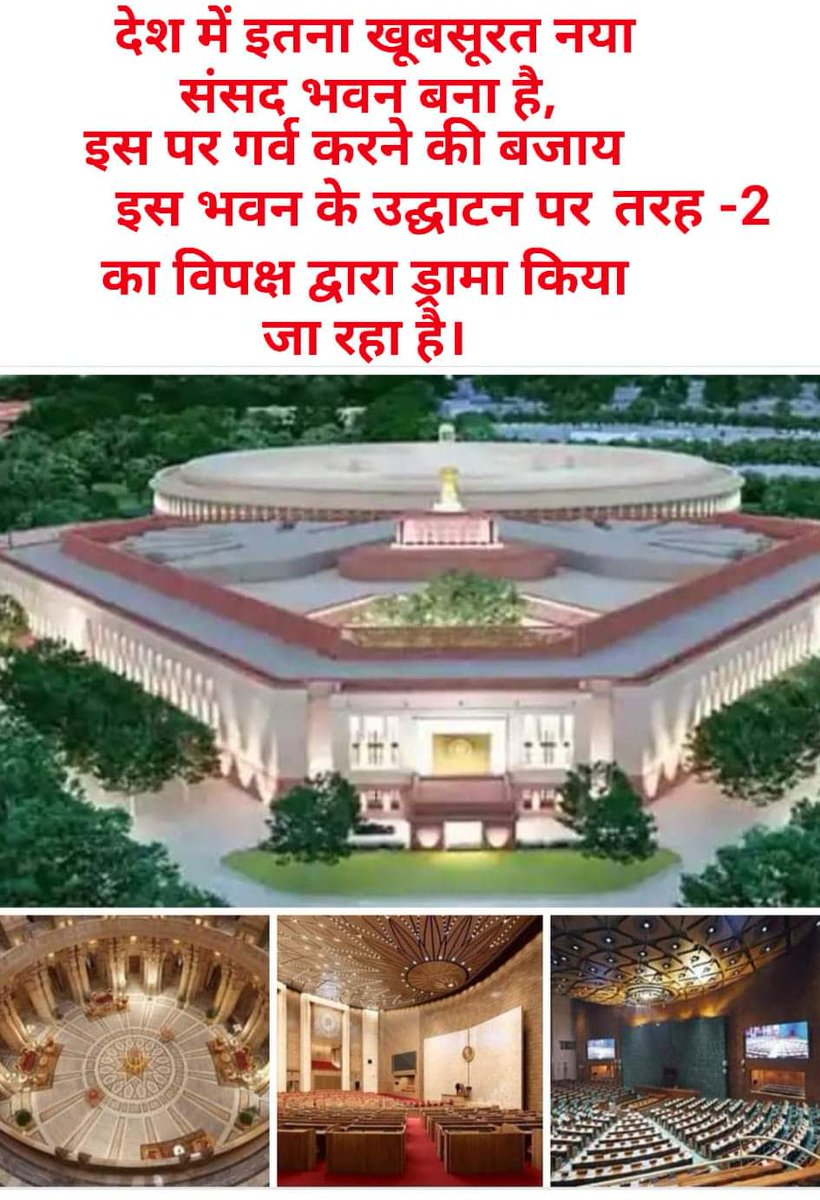 @narendramodi @AlboMP #Bharat 🇮🇳💐🙏🏿 #India #Australia #Modi @narendramodi @airnewsalerts @DDNewslive @CNNnews18 @Bharat24Liv @IndiaToday @News18India @IndiaTVHindi @PMOIndia @PTI_News @timesofindia @BJP4India @bstvlive @Republic_Bharat @thebharatarmy @V6News @kiransirikonda youtu.be/nSKpKZPs5NQ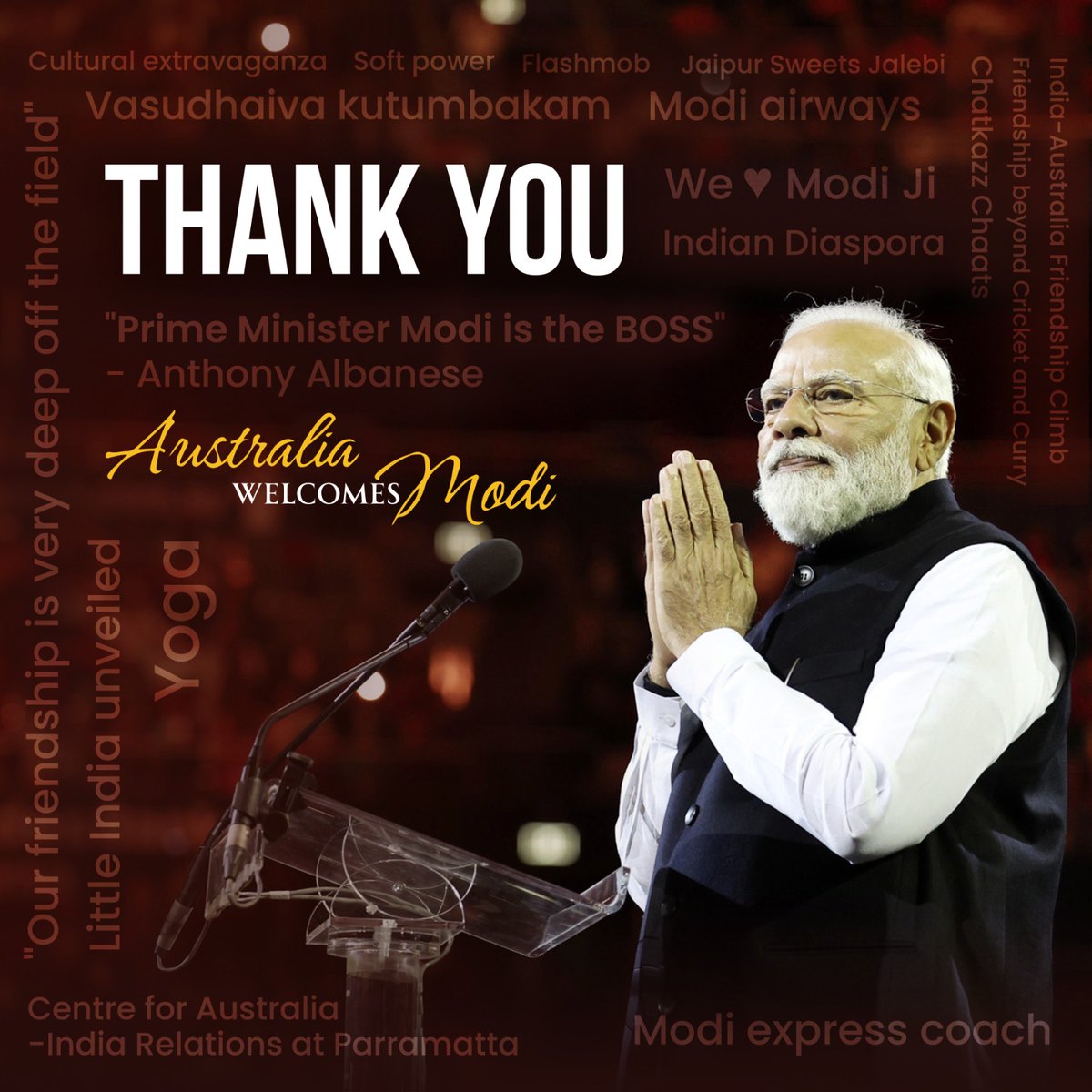 @narendramodi @AlboMP सगळ्या देशांना भेटि दील्या पाहीजेत. नम्र वीनंती..इंटरनेटवर वर लगेच समजेल. परदेशात आपले किती लोक राहतात.दीवळिला एकेक तीकिट भेट दीले पाहीजेत.सगळया लोकांना येतील ते त्यांच्या तीकिटाने. जातांना स्वतः तिकिट काढतील.आपल्या देशाला भेट देणार्याची संख्या वाढेल.