• MP, MLA की पेंशन पर उठते सवाल • सांसद-विधायकों की पेंशन पर सालाना 500 करोड़ से ज्यादा खर्च (अनुमानित) • पंजाब में 'एक MLA, एक पेंशन' नीति लागू • ज्यादा बार सांसद-विधायक तो ज्यादा पेंशन • सरकारी कर्मचारियों के लिए 2004 से पेंशन बंद #OPS_लागू_करो #हरियाणा_परिवर्तन_यात्रा

Interacted with top CEOs during the business roundtable in Sydney. Elaborated on the business opportunities in India and the reform trajectory of our Government. Invited Australian businesses to invest in India.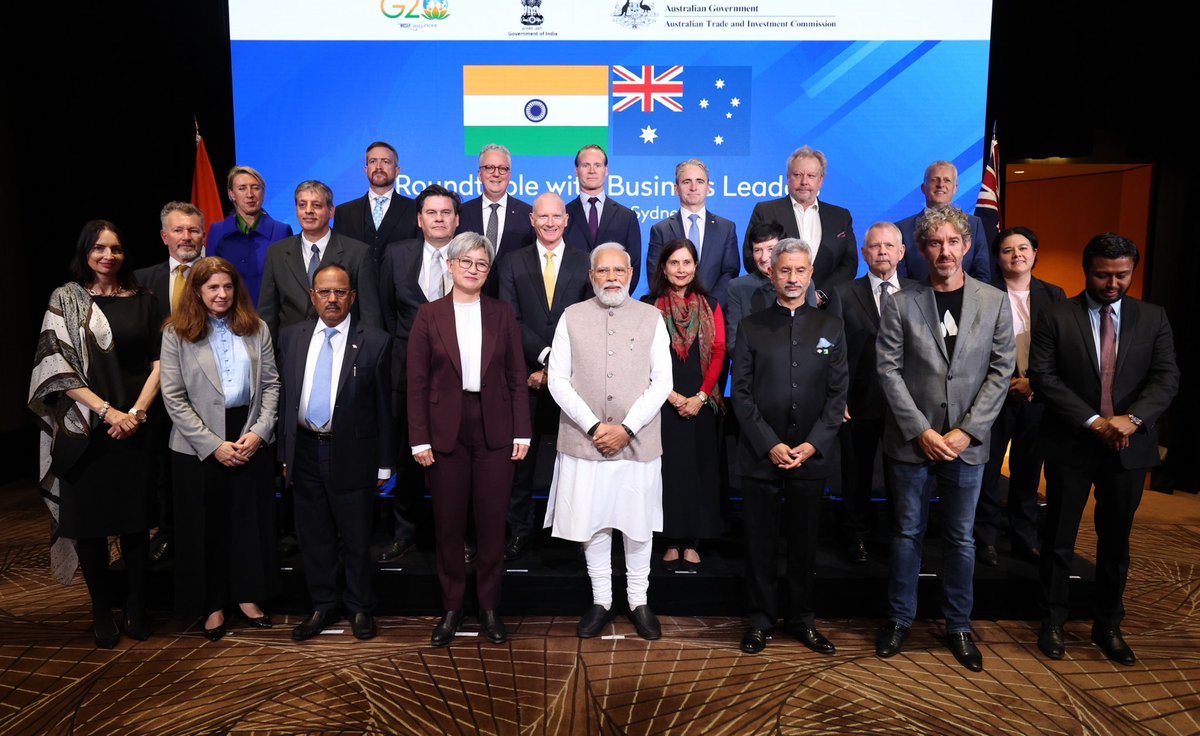 @narendramodi I just hope those top CEOs didn't invest all their money in boomerangs instead of India!
@narendramodi Really it's great job, but why we indian go out for job, if everything is available in india?
@narendramodi The reform trajectory of the Government has indeed made India an attractive investment destination.. Inviting Australian businesses to invest in India will further strengthen economic ties between the two nations! 🇮🇳🤝🇦🇺
@narendramodi Great to see the continuous efforts being made to strengthen India's business relations globally. A strong international business presence will certainly be beneficial for the growth and development of our economy. Looking forward to seeing the fruitful collaborations between… twitter.com/i/web/status/1…