I understand the disappointment of those who couldn't clear the Civil Services Exams. Not only will there be more attempts to avail but also India offers several diverse opportunities to showcase your skills and strengths. Wishing you the very best.
@narendramodi I agree Modiji.. don't lose heart ppl.. ♥️ Par ek baat toh taiy hai.. aayega Modi hi 2024
@narendramodi Sir, we need more professionals, Industry experts, veterans in key Ministries as Secretaries & Officers There are so many talented individuals who don't clear/appear for UPSC, choose a different career path but can contribute immensely if given an opportunity to serve
@Ravisutanjani @narendramodi This obsession of Indian youth with government jobs needs to go. We are not living in 1980s and so there a lot more opportunities now.
@narendramodi छत्तीसगढ़psc 2021 के परीक्षा परिणाम में बोहोत बड़ा भर्ष्टाचार हुआ है साहब, यहां के कांग्रेस के मुख्यमंत्री भवेश बघेल जी के संरक्षण में cgpsc के चेयरमैन के पूरे परिवार का मेरिट लिस्ट में नाम है, इसकी जांच होने चाहिए साहब🙏🙏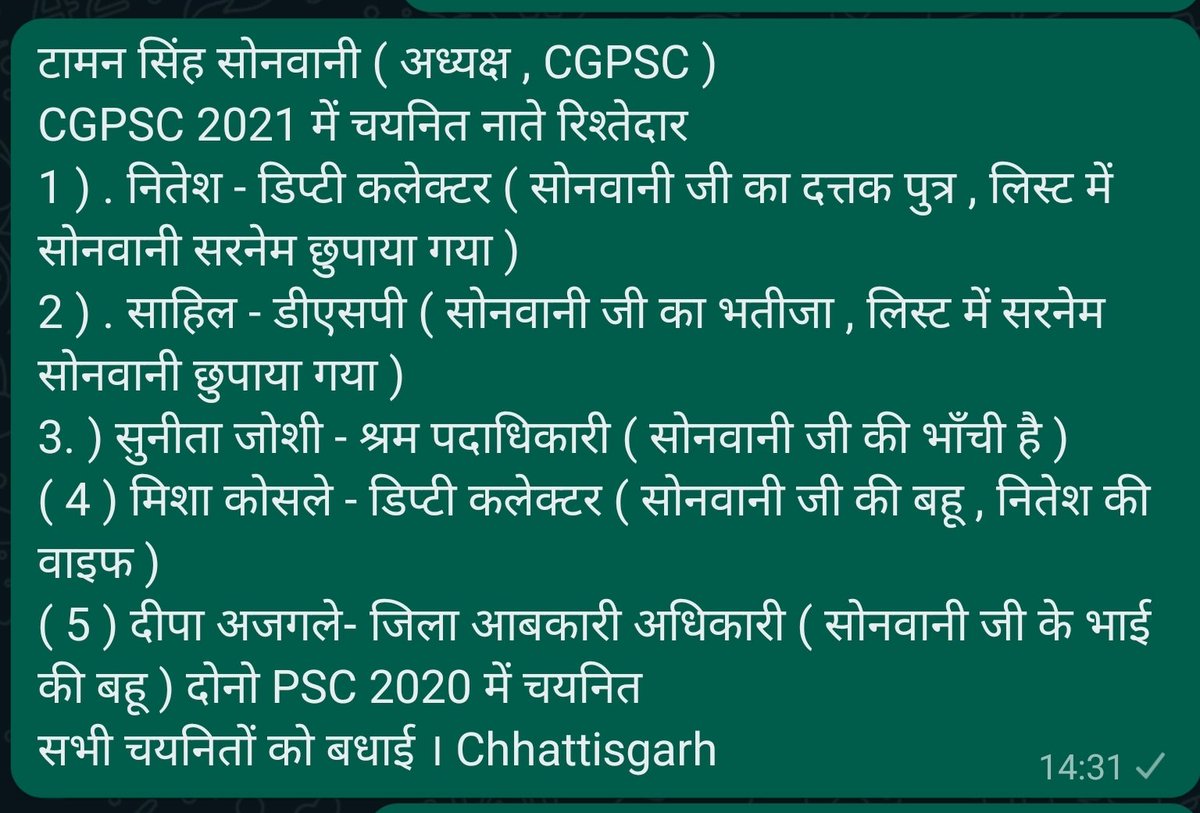 @narendramodi Chhattisgarh cgpsc result 2021... टॉप 20 में मेरिट सूची में अधिकतर अधिकारियों के परिवार का नाम, cgpsc चेयरमैन के परिवार वालो का नाम, cgpsc के सचिव के परिवार का नाम, सिर्फ परिवारवाद, मध्यमवर्गीव, गरीब परिवारों के बच्चो का मनोबल टूटा है इस परिणाम से। कांग्रेस के मुख्यमंत्री चुप है

@narendramodi 15 lac Andhbhakt 👇