🥶 Winter is knocking on the door... 📉 The lowest temperature of Autumn so far this morning with a sharp frost in parts of Scotland, but a wetter, windier and much milder start in the south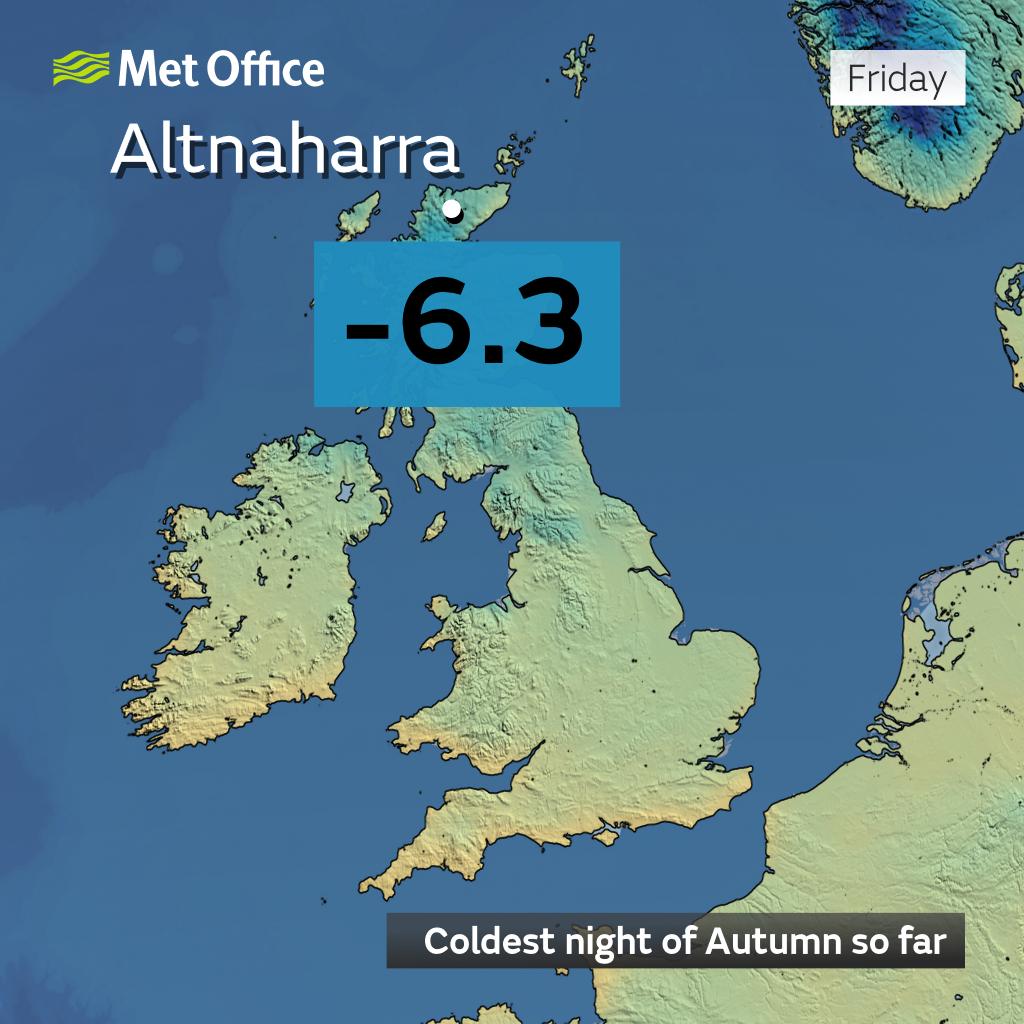 @metoffice Makes a change from the seemingly relentless rain.
@bogho_s @metoffice Enjoy your screenshot and... Get 10 stickers for $1: stickermule.com/pikaso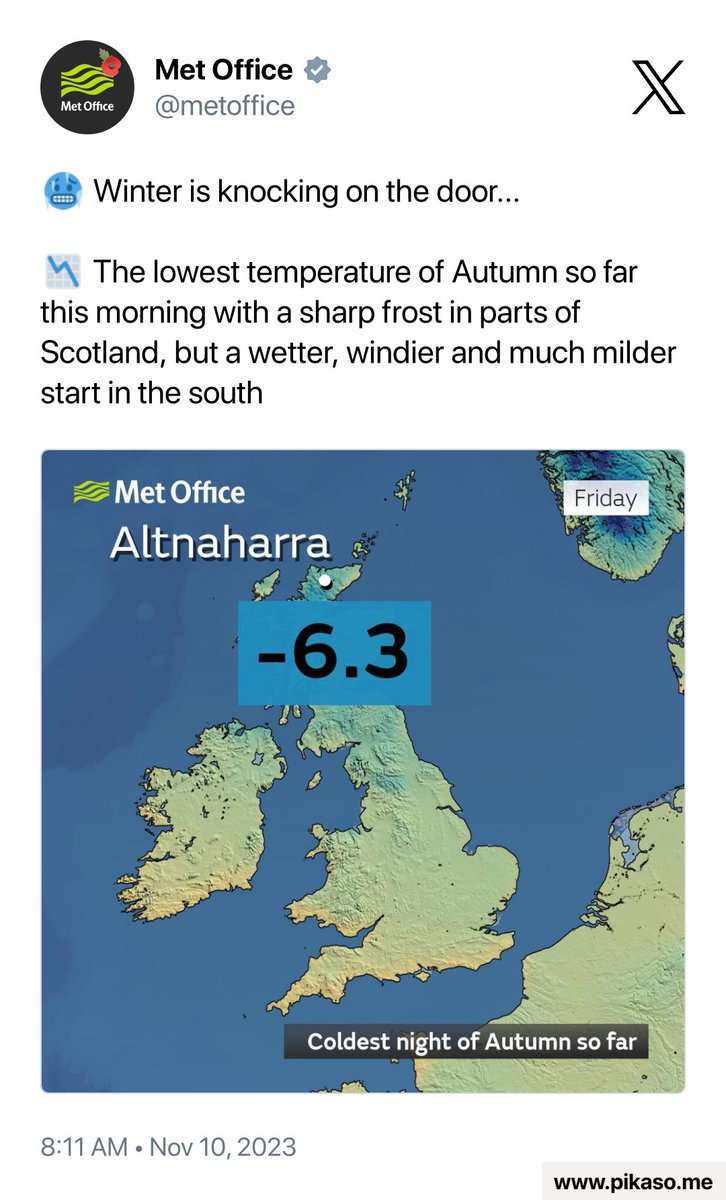 @metoffice Winter ? wow really imagine that, Winter in November, Thanks we would never have known 😔 il keep an eye out for the no snow in Scotland.