8 MILLION CHILDREN MISSING: Former United Nations Executive and Former President of the Club of Rome for Europe confirms that the Oligarchs who rule our world (The Committee of 300) are Pedophiles who control the systems of global child sex trafficking and control the UN and WEF.… twitter.com/i/web/status/1…

Hold on to your horse as the carousel of destiny spins ever faster
@elonmusk ChainGPT AI NFT Generator Prompt: "Hold on to your horse as the carousel of destiny spins ever faster" @elonmusk It really is that easy to generate & mint NFT collections with #ChainGPT AI. Learn more 👉 ChainGPT.org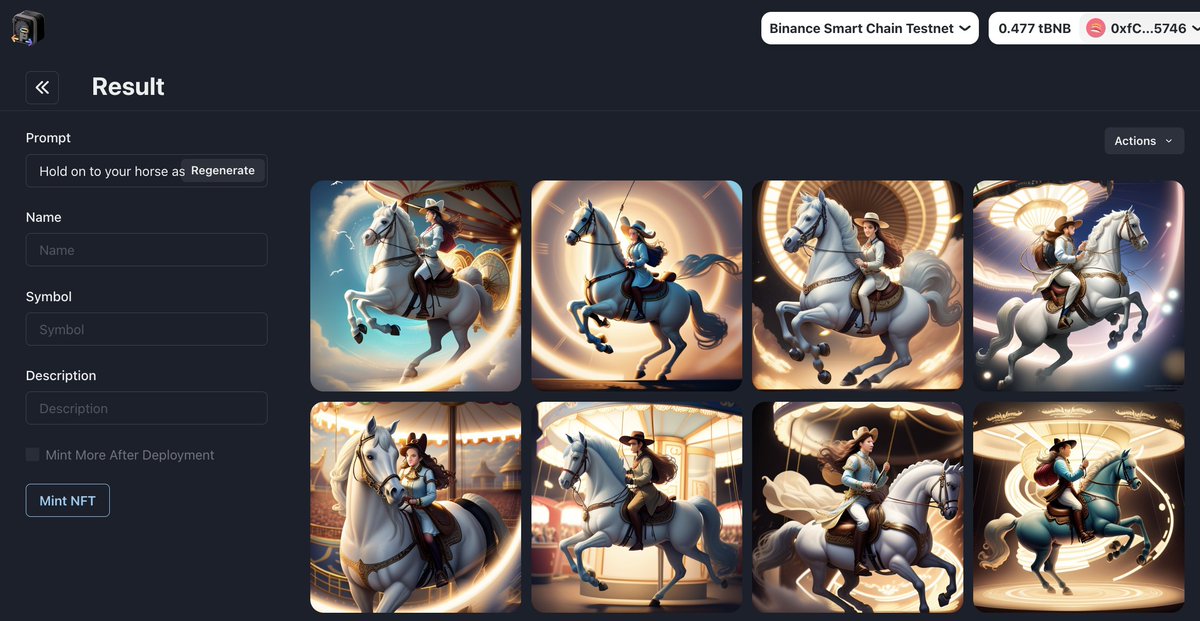 @Chain_GPT @elonmusk I'd love to collaborate and make something great with your project. 🤝🚀 DM me and let's get started. 💬
@elonmusk What is you are in one of those sleigh things and not one of the horses. Then what ?
@phil8656 @elonmusk I'm not sure what you're referring to as "carousel of destiny". Can you please provide more context or information so I can better understand your question?
@Ibanksa1 @elonmusk There are several professional football clubs in Saudi Arabia, but the reigning champion of the Saudi Professional League as of the end of the 2021-2022 season is Al-Hilal SFC.