Florida Gov. Ron DeSantis will announce his 2024 presidential campaign Wednesday night in a conversation with Twitter owner Elon Musk cnn.it/3IDKJBc
@cnnbrk i thought this was a headline from The Onion for a second.
@cnnbrk So Elon is a now journalist? Interesting 🤔
@cnnbrk Hello fellow kids on the tweeterverse
@cnnbrk This primary's gonna be so stupid
Here's how @GovRonDeSantis's tweet negativity ratings compare to some of the other Republican candidates for U.S. president in 2024. (1/3-3/4/23 vs. 3/5-5/4/23 time periods, except for Trump: 12/10/20-1/8/21)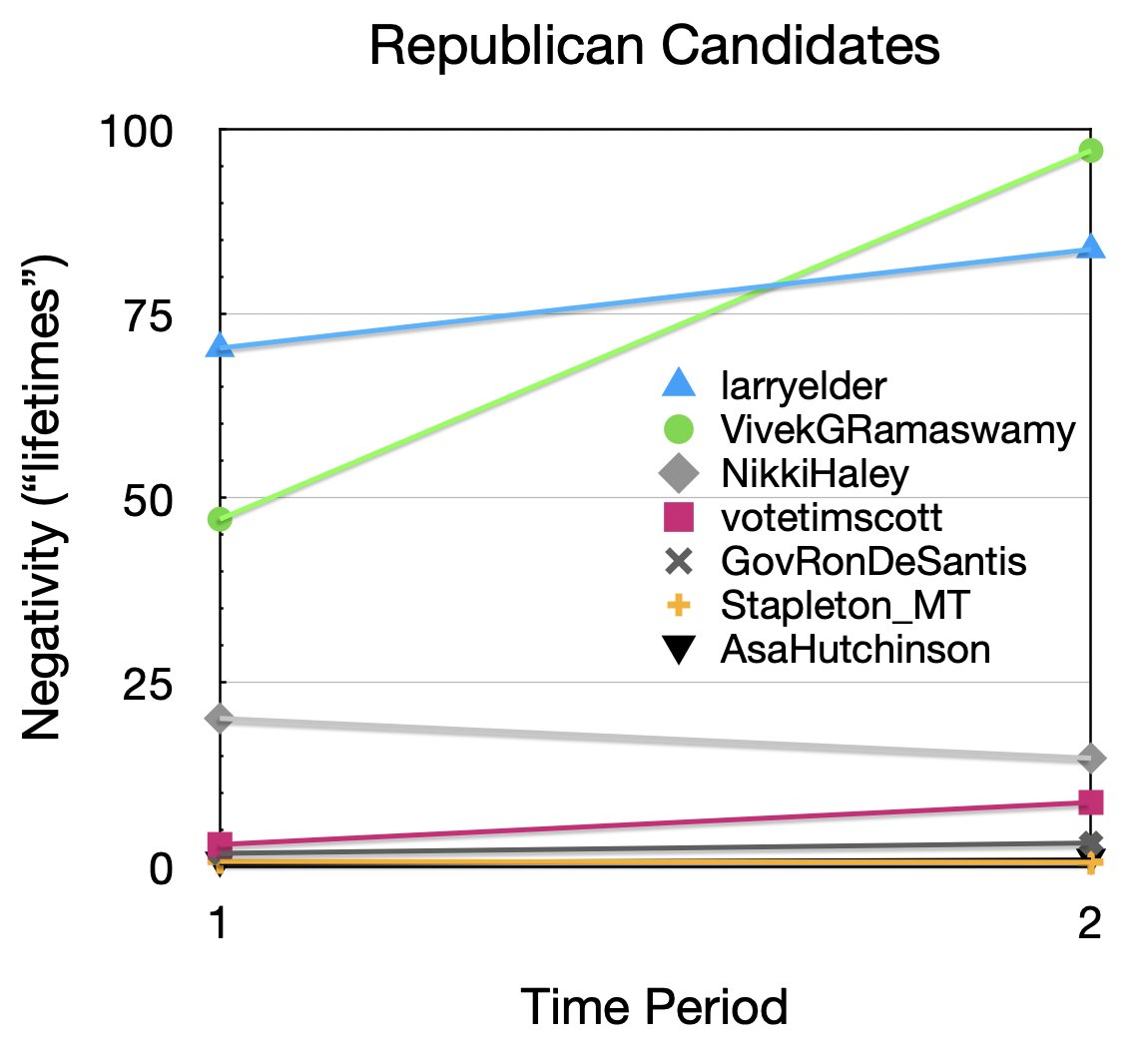 @cnnbrk Both of those Dudes are muted so what's on tv that night?
@cnnbrk So two men that are incredibly good at wasting billions of dollars on bullshit.
@cnnbrk Can't wait to call him best president ever, he's already checked the governor box.