This guy makes a random comment on a post that I'm not even in or tagged on. I'm so tired of these trolls…hence, he got that block tonight. Spreading lies = an immediate block. 👍🏻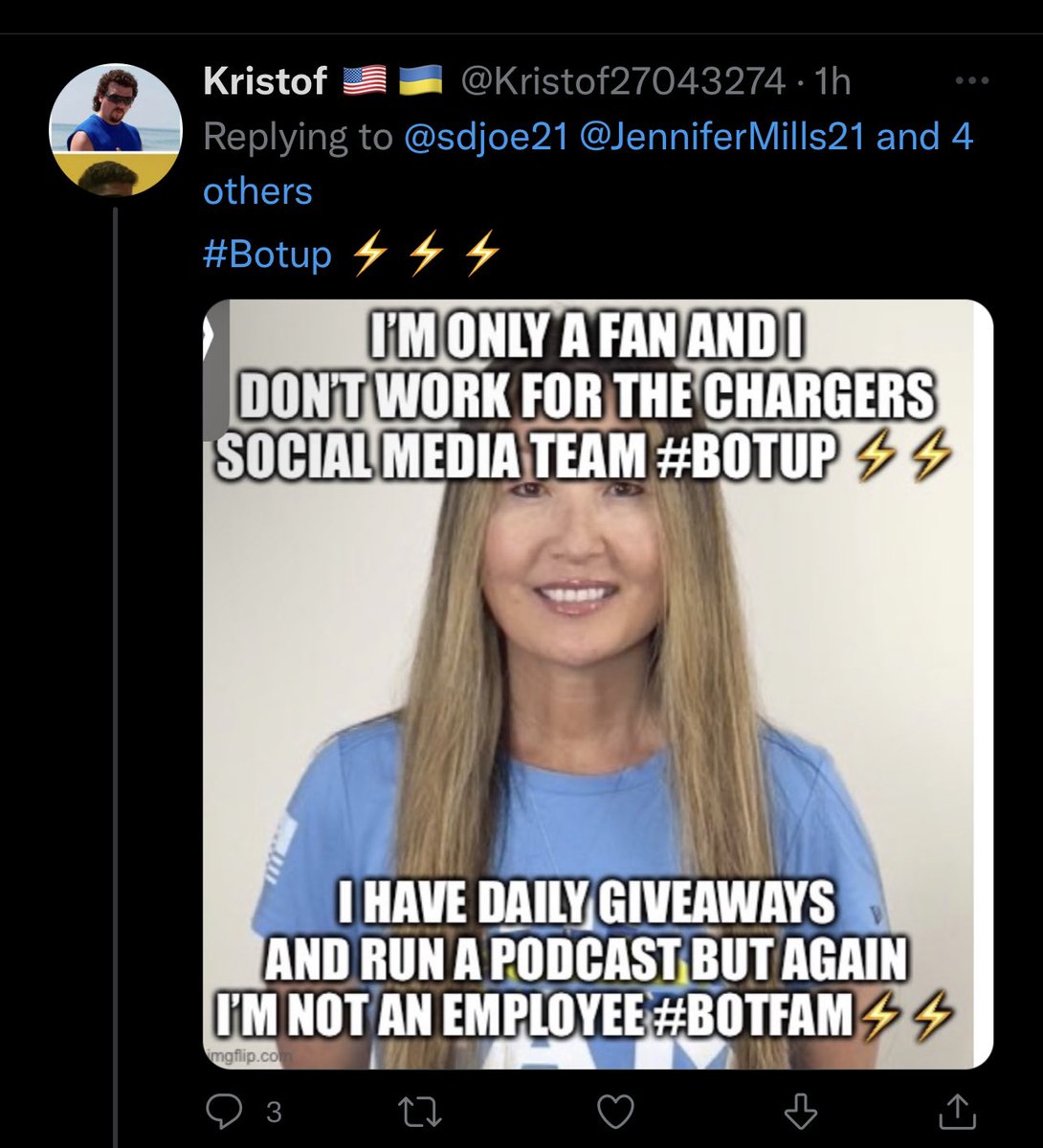 Honestly, I am so disappointed that Chargers fans are still doing stuff like this. I wish Jen worked for the Chargers social media. 😁😉 Love you friend. Ignore the ugly…. twitter.com/JenniferMills2…
@karenluvssports He isn't a Chargers fan. He's an oddball ex-fan. Kind of a weirdo. Best option is to just block and ignore.
@Vrabel56 Lol! That's the 3rd time someone referred to him as a "weirdo" 🙌🏽🙌🏽
@karenluvssports Lmao. As someone who is trained a bit in dealing with people who have psych issues, from what I can gather on here, he definitely fits some criterias. He once used a picture of my daughter and a sperm.. Reekay was ready to hunt him and ex-fans publicly told him to cut his shit.