we're relaunching @TwitterBlue on Monday – subscribe on web for $8/month or on iOS for $11/month to get access to subscriber-only features, including the blue checkmark 🧵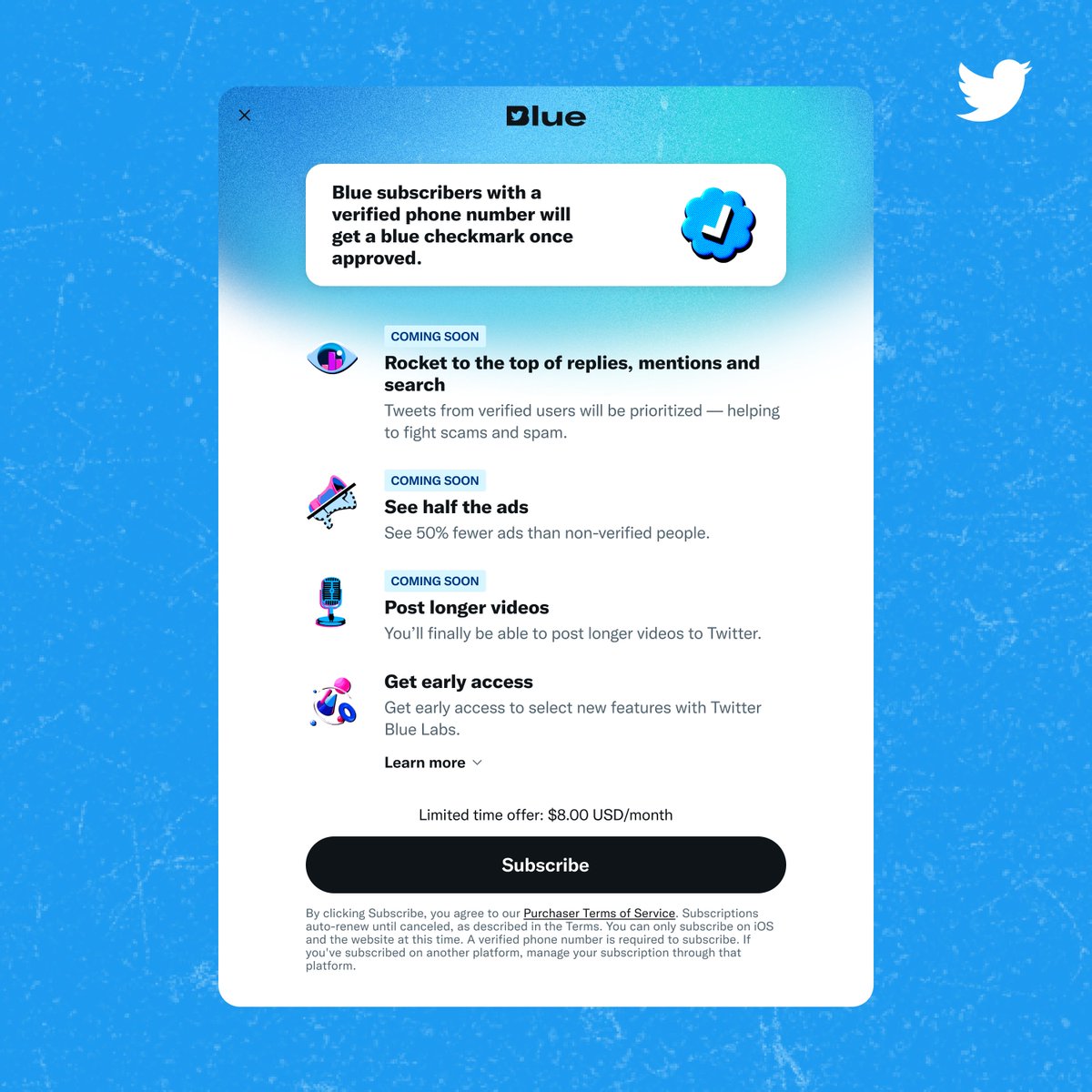 when you subscribe you'll get Edit Tweet, 1080p video uploads, reader mode, and a blue checkmark (after your account has been reviewed)
we'll begin replacing that "official" label with a gold checkmark for businesses, and later in the week a grey checkmark for government and multilateral accounts
subscribers will be able to change their handle, display name or profile photo, but if they do they'll temporarily lose the blue checkmark until their account is reviewed again
@Twitter Reviewed?? By who and for what reason? Where the hell is the transparency here, Elon?
@DenaePFA @Twitter If you had some brains you'd know that your account would be reviewed by a Twitter employee to ensure no fake accounts without the "Parody" clarification will get Verified.
@Twitter And many other features to come!
@Twitter That's all good, but if my tweets keep being marked as "FAILED TO SEND" I Will NOT A BE RENEWING my BLUE CHECK MARK. Feel like I'm being censored there are so MANY failed tweets.
@Twitter and how much time it will take to get verified
@Twitter "Edit tweet" breaks the attached video and replaces it by a screenshot. Please tell @elonmusk to stop debugging in production.