Konten Dewasa
Konten yang Anda coba tampilkan berisi gambar seksual dan tidak pantas. Anda harus memverifikasi bahwa Anda berusia di atas 18 tahun untuk dapat menontonnya.
PamelaTweets
@TweetsPamela
PLEASE NO LISTS! DMs IGNORED. I hate the GQP. Outspoken, Kindness. Acceptance, AntiFa, LGBTQ, BLM, Music. NO STORES, CRYPTO **Compliments r not Flirtation **
USA
Joined March 2020
View a Private Twitter Instagram Account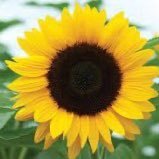 @FLWillRegret22 @TweetsPamela You saw the story today about him using members of his admin to hit up lobbyists for donations to his campaign? The day after his formal, uh, announcement?