During his eight years as President, @BarackObama celebrated Eid al-Fitr with an Iftar dinner or celebration that honored the contributions of Muslim Americans. Eid Mubarak to all those celebrating!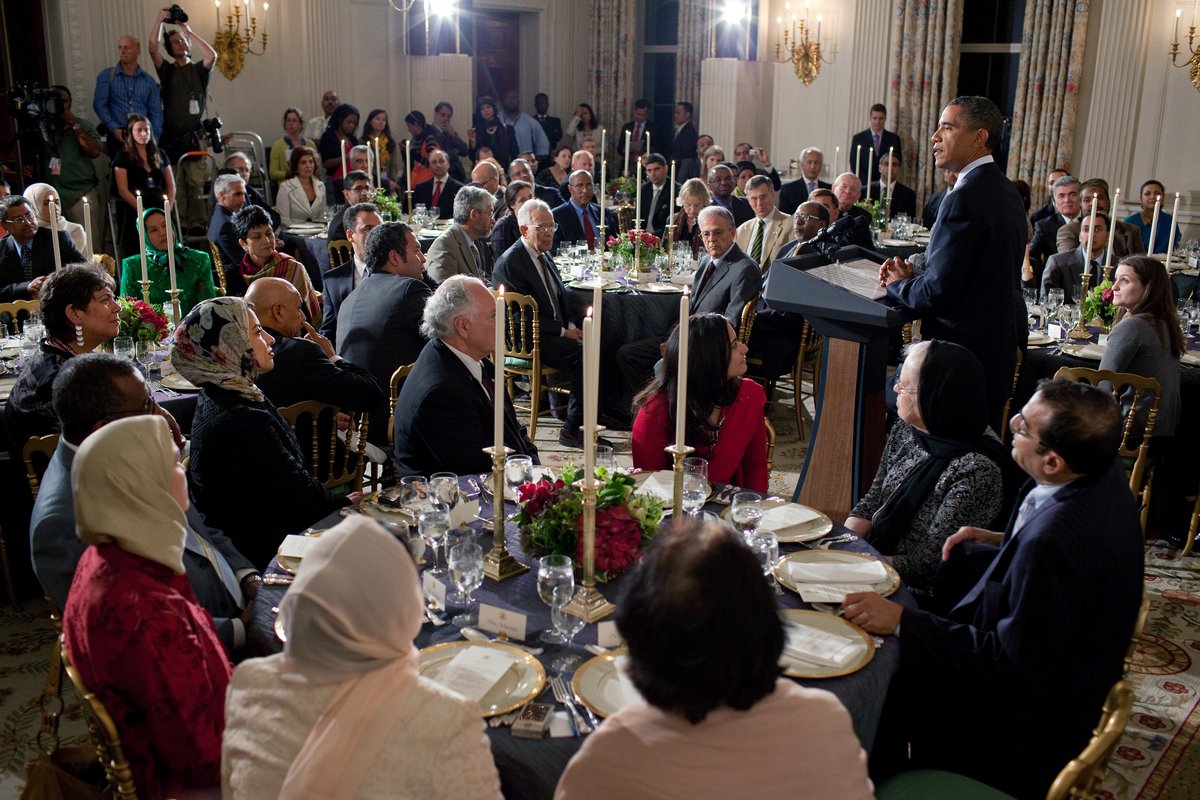 @ObamaFoundation @BarackObama Eid Mubarak! May all of humanity, of faith & no faith, come together to improve the lives of all on this planet. This is the message of #Eid - the 'graduation day' from our fast. Let's move forward to implement our learning, serve humanity & save lives.
@ObamaFoundation @BarackObama Praise Jesus. I hope you served delicious pork!! My service dog is sad to have not been invited. Our beautiful hair would have been flowing and all those shoulder-bearing, low cut short skirts would be beautiful. Did you read a Bible verse too?