For @gatesfoundation, our focus is driving a responsible approach to #AI that will be inclusive, equitable, & reflect the needs of the world's most vulnerable communities. I discuss how we plan to do this & the principles that drive us in my latest piece: gatesfoundation.org/ideas/articles…
@MSuzman @BillGates @gatesfoundation When it comes to new technology, all of us need access, not a narrow group (equity discrimination). Our world is changing too quickly to limit access to select individuals. This is not an endorsement of AI. Equity is unequal opportunity.
@MSuzman @gatesfoundation Who is the Bill and Melinda Gates Foundation excluding from access to these ideas and technologies under the guise of equity?
@MSuzman @BillGates @gatesfoundation But AI have very -very dangerous hidden side effect and it may destructive abilities which will completely change behaviour of human being ir respect of thinking or you can say control brain
Yahoo Finance says this about Tolulope Michael, a seasoned Cybersecurity Coach 👇 📢 Tolulope Michael, an exceptional cybersecurity professional and inspiring speaker, is revolutionizing the field by empowering individuals without IT degrees or experience to enter the lucrative… twitter.com/i/web/status/1…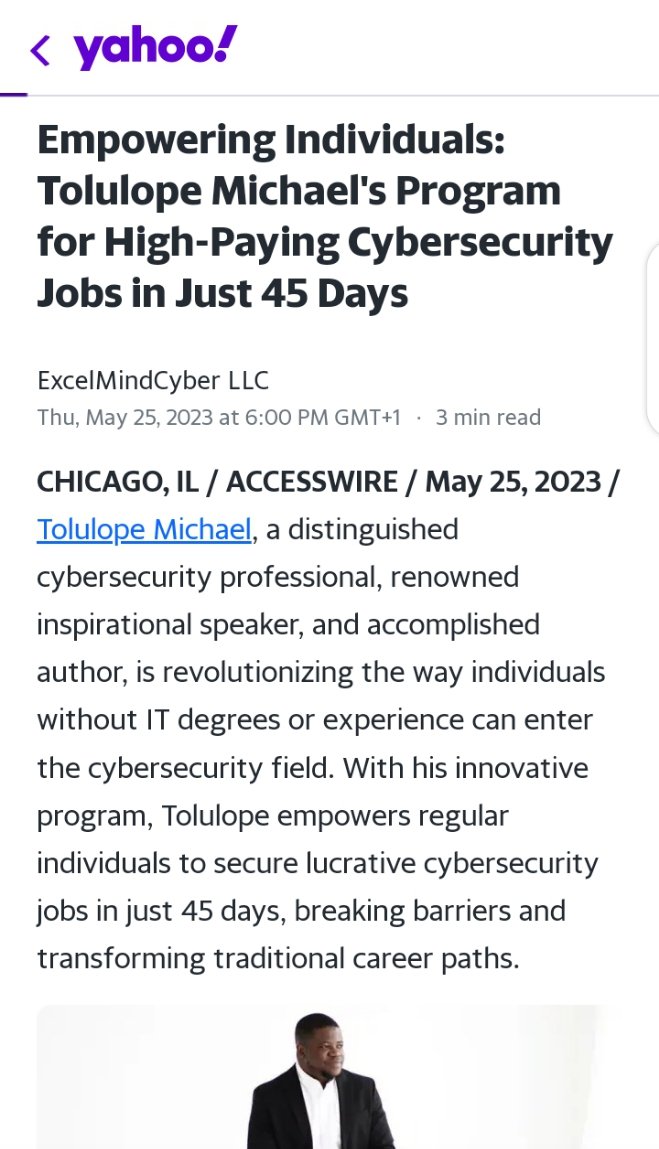 @MSuzman @BillGates @gatesfoundation The disrespect that this individual has shown to individuals and families throughout the world is absolutely disgusting. Under the guise of a savior he has murdered more people than Josef Mangele. The likes of this man is incomprehensible. There is no celebration of his… twitter.com/i/web/status/1…
@MSuzman @gatesfoundation Everything Bill touches turns to poison. Now it's equity? Equity for whom? Equity for Bill and Bill's cronies only. He has ruined the farming industry in Africa and is trying to ruin it in the U.S. Who are you fooling? Nobody is buying Bill's crap.