Richard Glossip needs our help, urgently! He has been on Oklahoma's death row for 24 years for a crime he did not commit and is now scheduled to be executed on May 18th. Please help this innocent man by calling the pardon board at 405-602-6437 or email [email protected] and… twitter.com/i/web/status/1…
The US Supreme Court has granted a stay of execution to Richard Glossip. He will NOT be executed! 👏🏼👏🏼👏🏼 🙏🏼🙏🏼🙏🏼 twitter.com/KimKardashian/…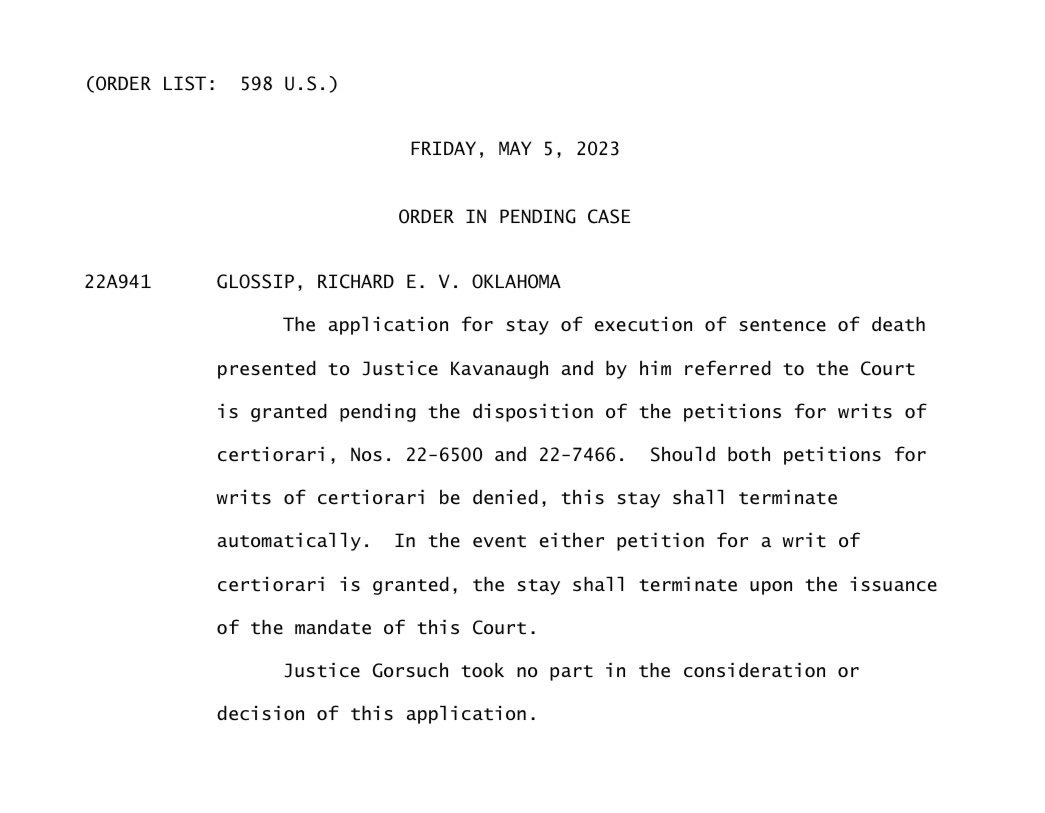 @KimKardashian He was exceedingly fortunate to have you as an advocate.
@mark_ippol61724 The Supreme Court has decided that Richard Glossip will not be put to death. He will be allowed to stay alive.
@KimKardashian Good news, but we should also value those on the row that fail the character test. We should test justice on the people we despise, otherwise no one is safe.