Did you try to overthrow the government? Are you worried that the rule of law is catching up to you? Thanks to Kevin McCarthy, the attorneys at #InsurrectionLLC are standing by and ready to take your call...

Adam Schiff and Eric Swalwell are national security threats. @SpeakerMcCarthy and House Republicans are committed to restoring confidence in our intelligence community and serving the American people. foxnews.com/politics/house…
@EliseStefanik @SpeakerMcCarthy AND SO ARE YOU!! GFY!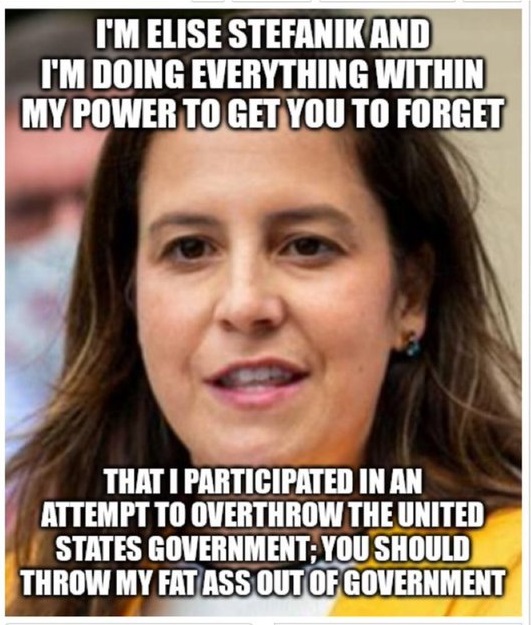 @EliseStefanik @SpeakerMcCarthy The hypocrisy of the GOP knows no bounds...If you cared about National Security you wouldn't be daily attempting to make our country weaker by openly attacking our own government.
@EliseStefanik @SpeakerMcCarthy What about George Santos and these 2 👇👇👇👇 No Russian Hoax?

@EliseStefanik @SpeakerMcCarthy Twitter is a fantasia of MAGA lies, disinformation, propaganda, and conspiracy theories. Russian interference into 2016/2020 presidential elections on trump's behalf as well as his abject failure on Covid and the economy have been memoryholed—and GOP congress is in trump's pocket