Tina Turner was raw. She was powerful. She was unstoppable. And she was unapologetically herself—speaking and singing her truth through joy and pain; triumph and tragedy. Today we join fans around the world in honoring the Queen of Rock and Roll, and a star whose light will never… twitter.com/i/web/status/1…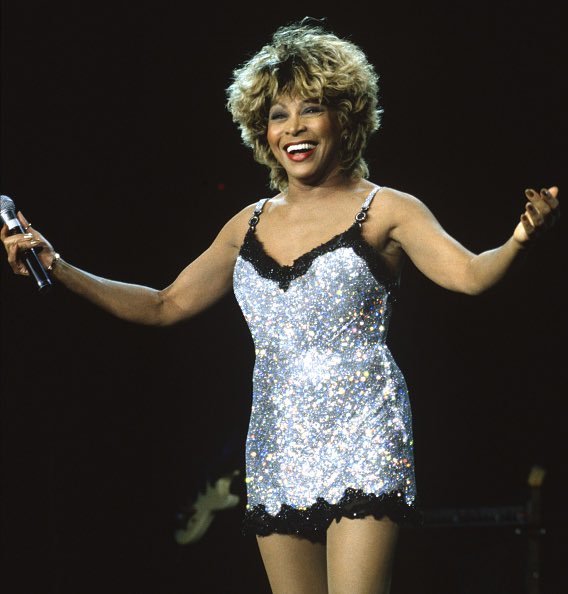 @BarackObama Simply the best....💜 And legs that were the envy of every woman on the planet💃 R.I.P. Queen, legend, Icon...🙏

@BarackObama @BarackObama didn't sit in Jeremiah Wright's church because he was a good guy, wasn't racist, and loved America. He sat in that church because he was the opposite of those things. Never a day goes by that we don't feel the repurcussions of his disastrous presidency.… twitter.com/i/web/status/1…
@BarackObama Tina Turner, the legendary singer, songwriter, dancer, actress, and author. Widely known as the "Queen of Rock 'n' Roll" will be missed.❤️💐✨

@BarackObama When I was a kid , and my parents were going back and forth to India for no freggin reason other than fighting with themselves in the process ( dad is quite pathetic for sure, but alas) I was in his filthy family side of the house once mom , the house was small, in an area where… twitter.com/i/web/status/1…

@Yubbie007 @BarackObama I just heard her singing Proud Mary on the radio yesterday and thought how off the charts performer she is… She literally had me singing in my car going down the freeway. And it was horrible! I can't sing at all! Had no idea she was so close to her time… 😭😭😭
@BarackObama Today we celebrate the life and music of Tina Turner. Her raw, powerful, and unapologetic presence on stage inspired generations and will continue to do so. Her music spoke the truth through all of life's ups and downs. The Queen of Rock and Roll's legacy will never fade.… twitter.com/i/web/status/1…
@whatley_brady @cinwall01 @BarackObama No one involved will be prosecuted let alone convicted Durham made sure of that by procrastinating long enough for the statues of limitation to run out.
@simplyebad @HManspreader @BarackObama Thanks for sharing this. I recall an interview many years ago of these two in Las Vegas where they shared their experiences and long friendship — I think they were in their 70's. A juicy revaluation is @cher offered Tina lodging one time after Ike beat her. They were very… twitter.com/i/web/status/1…
@DebMurphy57 @BarackObama Spot on! Those legs rocked the house down. I went to see her many years ago in Cambridge MA. Sadly she was performing with Ike.